1561. A battery lifter/carrier: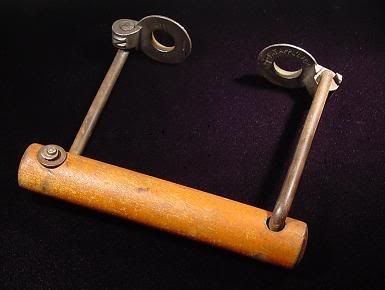 The hole for the positive terminal is a little larger than the one for the negative terminal: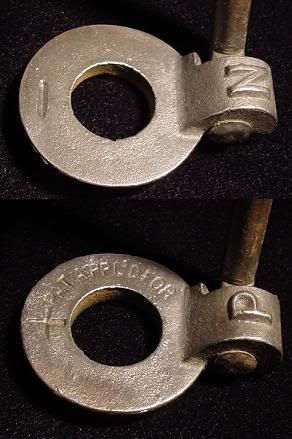 1562. A chain link fence stretcher, check out step 3 under "Installing the Chain Link" on
this page
to see it in use.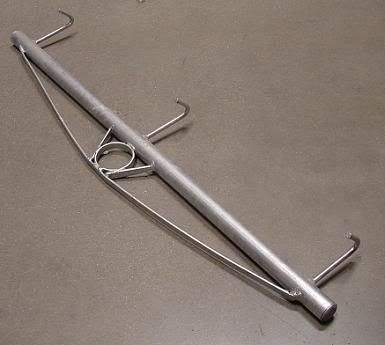 1563. A Civil War cannonball sizer, it was used as a gauge to determine if a cannonball was the correct diameter.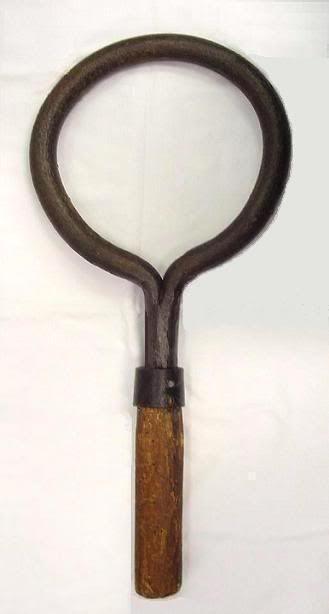 Another version of this tool, it's nine inches shorter than the larger 20" model: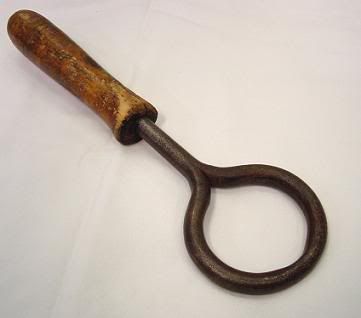 1564. A leather rolling machine, patent number
1,067,164
: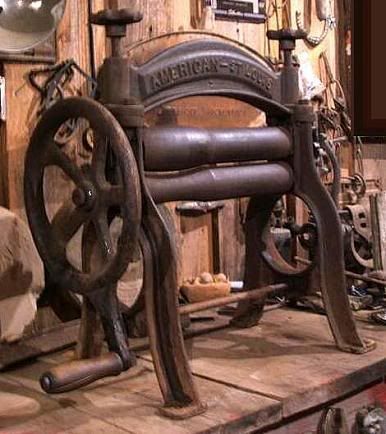 From O'neal Lee's collection
1565. A brace bit for hand grinding engine valves, the various pegs fit different sizes of the two holes in the top of the valves.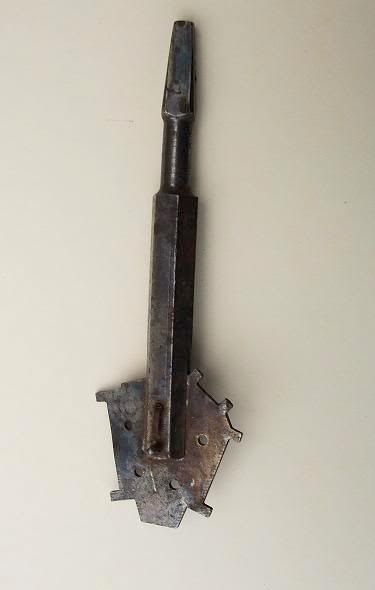 Another similar tool: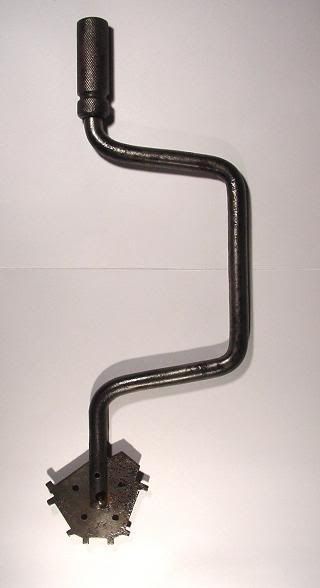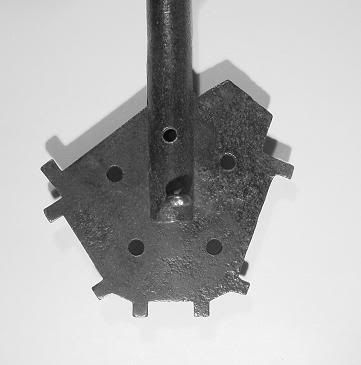 1566. A Walter A. Wood wrench for use on a mowing machine, the only text on it is the number 2152:
These two end parts were used to pry off a
Pittman arm
: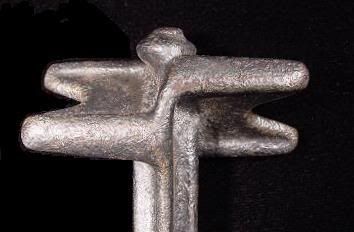 To submit photos, send them to the address in my
profile
.
Last week's set is seen below,
click here
to view the entire post.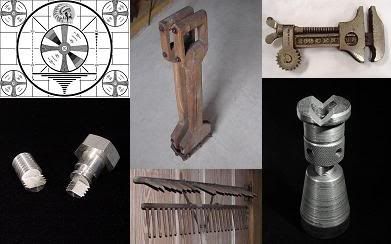 More discussion and comments on these photos can be found at the newsgroup
rec.puzzles
.
Glenwood Gardens Park